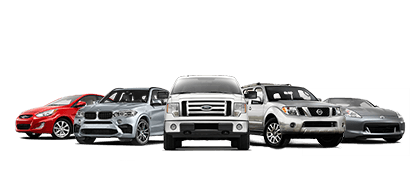 Are you tired of getting the runaround from every other used car dealership in Green Cove Springs FL and its surrounding areas? If so, it is time to do yourself a favor and connect with the dedicated team of automotive professionals here at Green Cove Auto Sales. From knowledgeable insight into every vehicle listed in our inventory to a sales approach that keeps you in the driver's seat, we have no doubts that bringing your business to us is the best possible decision you can make when the time comes to drive home in a great pre-owned car, truck, or sport utility vehicle (SUV).
If a friendly smile and "customer-first" dealership experience is not enough to sway you to stop in for a visit, then it is time to talk about Green Cove Auto Sales' unbeatable pricing and selection. Whether you are looking for a more budget-friendly option or a late model used vehicle, we can pair you up with the car that suits your needs - all at a price that will not break the bank. In other words, if you are in the market for a pre-owned vehicle, there is no reason to ever spend your time shopping anywhere but Green Cove Auto Sales.
PLACING AN EMPHASIS ON TRANSPARENCY DURING YOUR SEARCH FOR THE RIGHT USED VEHICLE
As disappointing as it may be to admit, buying a used car in today's marketplace often comes with a substantial amount of unwanted misdirection and pushy sales practices that focus on the dealership's bottom line - and not the customer. However, there are still some members of the automotive community - like Green Cove Auto Sales - who place an emphasis on doing things the right way.
Specifically, we make it a point to provide our friends in Green Cove Springs, St. Augustine, and the rest of Northeast Florida with access to a shopping experience that always puts honesty, trust, and transparency at the forefront of the process. This means that you will never have to worry about disingenuous and underhanded tactics taking the place of thoughtful and accurate responses to your questions, comments, and concerns.
Of course, developing this kind of straightforward bond with customers is actually pretty easy when you have nothing to hide. While other dealerships have to find clever ways to cover up lackluster inventory and substandard service practices, the team here at Green Cove Auto Sales makes it a point to offer up only the finest quality pre-owned vehicles that pass our rigorous inspection and repair standards. This means that we can stand by each and every car, truck, or SUV on our lot with pride as you work through our offerings and find the vehicle that fits perfectly into your daily drive.
KEEPING YOUR CAR BUYING EXPERIENCE HASSLE-FREE
Happy used car buyer who lives in St. Augustine FL
The final way that the Green Cove Auto Sales team differentiates itself from other competitors in the Green Cove Springs and St. Augustine area is actually quite simple: We make it a point to give you a little breathing room as you delve into our expansive inventory and consider all of the options laid out before you.
It might not seem like much on the surface, but this "hassle-free" dealership experience can mean a world of difference to car buyers who are used to weaving their way through pushy sales promotions and the constant presence of overbearing salespeople. When the time is right and you are ready for more information, or maybe even a test drive of one of our great pre-owned vehicles, then one of the members of our team of trusted automotive experts will be ready and waiting to help guide you through each step of the process.
As you can see, from the friendly and honest dealership environment that keeps stress out of the picture to the finest and most expansive selection of quality used vehicles around, there are plenty of reasons to stop in and visit with the Green Cove Auto Sales staff the next time you are in the market for a pre-owned car, truck, or SUV. From this perspective, the only question left to ask now is whether or not you are ready to leave behind the competition and come enjoy the best used car shopping experience in Green Cove Springs.
KEEPING YOU IN CONTROL AS YOU FIND THE PERFECT PRE-OWNED VEHICLE
Do you ever feel like you are in over your head when searching for the perfect used car? If so, then you can take comfort in the fact that you are definitely not alone in experiencing this sense of confusion or concern. Fortunately, being overwhelmed is far from an inevitability on this front. By digging into the following tips and suggestions from the team here at Green Cove Auto Sales, you can ensure that you are always in control and satisfied with your pre-owned purchase decision:
Never Settle for an Untrustworthy Dealer Experience - When it comes to setting up a list of used car buying tips and tricks, there is no better place to start than with the notion that you deserve to enjoy a transparent and honest shopping experience like the one found here at Green Cove Auto Sales. If the dealership in question ever offers up anything less, always remember that you can walk right back through the front door and head to a more reputable - and trustworthy - alternative.
Make the Most out of Our Expansive Online Tools - Being crunched for time is simply a part of modern life, so we understand completely that optimizing your time spent shopping is a major piece of the puzzle when it comes finding the right pre-owned vehicle for your unique needs. Thankfully, by leveraging Green Cove Auto Sales' powerful online tools and perusing our inventory ahead of time, you can zero in on the cars, trucks, and SUVs that pique your interest and expedite this process significantly.
How Much Do You Know about Your Finances? - When is the last time you set aside a weekend afternoon and looked over your financial statements to garner a better understanding of your personal fiscal situation? If the answer to this question lies somewhere between "it has been a long time" and "I do not remember," then it is definitely a good idea to brush up on this vital information as soon as possible. Otherwise, you run a serious risk of not having an accurate picture of your financial considerations before entering the used car marketplace.
Be Willing to Embrace Multiple Payment Options - When the time comes to actually put the finishing touches on your purchase, try not to get locked in on just one repayment schedule or plan. Exploring all possible options presented before you with one of our dedicated automotive professionals can help guarantee that you always find the most agreeable - effective - arrangement for your unique needs.
Tap into the Digital Conversation - Thanks to social media and the continued emergence of the greater digital community, the days of taking a dealership's word at face value are long gone. While this might keep other members of the automotive world up into the wee hours of the morning, the team here at Green Cove Auto Sales embraces this new reality and openly invites you to connect with our growing following of satisfied customers via your favorite social network and online customer testimonials. Doing so can confirm that when it comes to finding the best place to buy a pre-owned car in Green Cove Springs or St. Augustine, Green Cove Auto Sales simply cannot be beat.
Let Your Inquisitive Nature Flourish - The final addition to our list - freely asking questions - is all about keeping you in control as your sort through the various cars, trucks, and SUVs that pop up on your car buying radar. If you ever encounter a sales professional that attempts to sidestep or divert your questions, then this should stand out as a major red flag and signify that everything is not as it seems.
Is all of the information presented above quite a bit to digest in one sitting? Without a doubt. However, by reviewing all of the insight provided here by our trusted team of used car experts and making it a point to bring your business to Green Cove Auto Sales, we have no doubts that you now have all the tools you need at your disposable to find the perfect pre-owned vehicle that fits into your everyday routine.