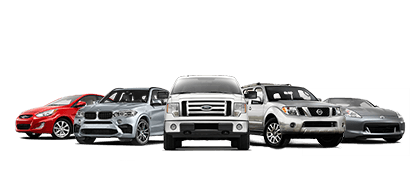 Welcome to Green Cove Auto Sales! We are locally owned and operated and proud to be the premier pre-owned car dealership in Green Cove Springs, FL. We offer a great selection of pre-owned vehicles from top automakers priced to sell and a dedicated team of automotive professionals. Feel free to browse our online inventory, request more information about vehicles, set up a test drive, or inquire about financing! We have no doubt that bringing your business to us is the best possible decision you can make when the time comes to drive home in a great pre-owned car, truck, or sport utility vehicle (SUV). We also are pleased to offer a 90-day warranty on qualified deals. Green Cove Auto Sales is also proud to be a KBB Authorized Dealer, allowing us to create a smooth trade-in experience, acquire low-cost inventory, build trust and improve our customer satisfaction.
PLACING AN EMPHASIS ON TRANSPARENCY DURING YOUR SEARCH FOR THE RIGHT USED VEHICLE AND KEEPING YOUR CAR BUYING EXPERIENCE HASSLE-FREE
What sets Green Cove Auto Sales apart from other pre-owned dealerships in the area is our commitment to our customers and transparent, up-front pricing. Long gone are the days when purchasing a vehicle was an all-day affair featuring negotiations that could take several hours with pushy sales practices. This traditional model is based on the notion the longer they keep you in the dealership going back and forth over price, the higher the dealership's profit margins.
At Green Cove Auto Sales, we do things differently. We focus on the customer and doing things the right way. There are no back and forth negotiations, haggling, or uncertainty. Instead, the price you see is the price you get. Our no-haggle, up-front pricing model keeps our customers coming back to us again and again for their car purchases. We can stand by each and every car, truck, or SUV on our lot with pride.
KEEPING YOU IN CONTROL AS YOU FIND THE PERFECT PRE-OWNED VEHICLE
We live by the Golden Rule treating every customer like we would expect to be treated. We listen and consider your needs and wants.  You shouldn't feel over your head when searching for the perfect use car.
We offer a few tips and suggestions from the team here at Green Cove Auto Sales, ensuring that you are always in control and satisfied with your pre-owned purchase decision:
Never Settle for an Untrustworthy Dealer Experience - You deserve a transparent and honest shopping experience like the one found here at Green Cove Auto Sales. If the dealership in question ever offers up anything less, always remember that you can walk right back through the front door and head to a more reputable - and trustworthy - alternative.
Make the Most out of Our Expansive Online Tools - Green Cove Auto Sales offers powerful online tools and perusing our inventory ahead of time, you can zero in on the cars, trucks, and SUVs that pique your interest and expedite this process significantly.
How Much Do You Know About Your Finances? - When is the last time you set aside a weekend afternoon and looked over your financial statements to garner a better understanding of your personal fiscal situation? We recommend you brush up on this vital information as soon as possible. Otherwise, you run a serious risk of not having an accurate picture of your financial considerations before entering the used car marketplace.
Be Willing to Embrace Multiple Payment Options - When the time comes to actually put the finishing touches on your purchase, try not to get locked in on just one repayment schedule or plan. Exploring all possible options presented before you with one of our dedicated automotive professionals can help guarantee that you always find the most agreeable - effective - arrangement for your unique needs.
Tap into the Digital Conversation - Thanks to social media and the continued emergence of the greater digital community, we invite you to connect with our growing following of satisfied customers via your favorite social network and online customer testimonials. Doing so can confirm that when it comes to finding the best place to buy a pre-owned car in Green Cove Springs or St. Augustine, Green Cove Auto Sales simply cannot be beat.
Let Your Inquisitive Nature Flourish - The final addition to our list - freely asking questions - is all about keeping you in control as your sort through the various cars, trucks, and SUVs that pop up on your car buying radar. If you ever encounter a sales professional that attempts to sidestep or divert your questions, then this should stand out as a major red flag and signify that everything is not as it seems.
Easy Auto Financing in Green Cove Springs, FL
Once you've found the car you love, our financing team will walk you through the financing process, helping you secure a great auto loan rate with low monthly payments. We work with individuals at all different levels of credit to help you get into the car that's best for you. Green Cove Auto Sales has strong relationships and is committed to finding you the perfect car loan company to suit your car finance needs. If you're ready to get a jumpstart on your car shopping process, take the first step and check out our online car loan calculator for an instant car loan rate. Then, proceed to our online finance application.
Find Quality Vehicles at Green Cove Auto Sales
Thank you for considering Green Cove Auto Sales for your pre-owned vehicle purchase! We look forward to serving you with an unbeatable car buying experience.
We encourage you to get started browsing our inventory online or visit our dealership to discuss your options with our friendly sales staff.